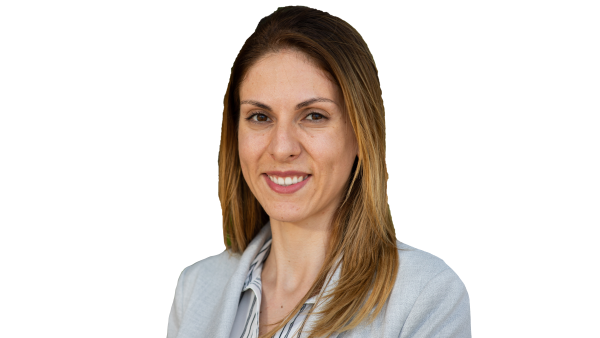 Isabele Araujo (Administration and Customer Support, Australia)
I started my career in 2004 when I was 15 years old as an Industrial Mechanic apprentice at Schaeffler Brazil. In 2006, after completing the apprenticeship program, I worked in the Material Engineering Department for three years as a Metallurgical Technician while studying Metallurgy. In 2009, I decided to leave my comfort zone in Brazil and move to Australia to study English and Business Administration to develop new skills, explore new cultures and obtain new experiences.
The attitude of pursuing new challenges overseas helped me to grow professionally and personally. Furthermore, I had the opportunity to work in different areas in other organizations, which allowed me to expand my knowledge in purchasing, production, quality, and customer support.
Currently, I am working as an Administration & Customer Support Officer at Schaeffler Australia, and I am delighted and proud to be part of this team. Schaeffler provides a great work environment and invests in training and resources to keep the employees continuously motivated and engaged.
Schaeffler gives comprehensive support to its employees, allowing us to have a solid and successful performance. In addition, Schaeffler recognizes employees' achievements when we pursue our goals.
Cindy Imhof (Sales Engineer, Western Australia)
After studying mechanical engineering in Germany, I came to Perth in 2008 as I have always wanted to work in the mining industry.
It was different from what I was used to working in Germany and Switzerland as an engineer. It was not the easiest journey doing FIFO as a female engineer, but it was worth putting in the hard work. During my years in FIFO, I had many different roles as an engineer, which gave me a complete understanding of how mine sites operate. Those years in FIFO equipped me with the foundation to be successful in my role at Schaeffler.
I started in April 2020 with Schaeffler as Sales & Service Engineer in Perth, Western Australia. In my role, I get to combine engineering expertise with sales to offer our clients the technical support they need. I love that I can still work in the mining industry, go on-site, attend workshops and yet, have the luxury to be home every night. We have a great team at Schaeffler Australia that works perfectly together to achieve both the company and personal goals. It's fun to be a part of Schaeffler Australia!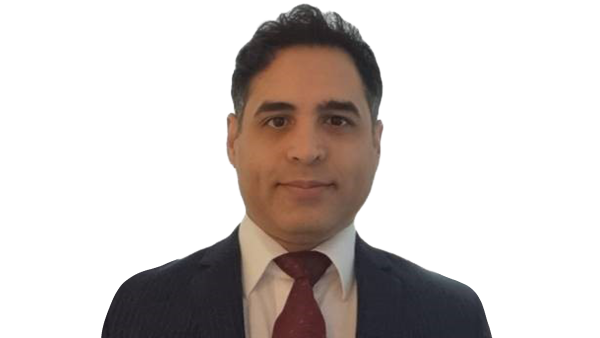 Ali Mirmohammad (Distribution Management, Asia Pacific)
I moved away from my hometown to discover a new life: one that balances both responsibility and freedom. I have selected Australia not only because of its greenery but its mate-ship philosophy. This is the key factor that I love about Schaeffler Australia, where friendships are forged, and its people are responsible and supportive.
A small continent with diverse opportunities has positioned me to pursue my desired career path in line with my Industrial Engineering and MBA qualifications. Joining Schaeffler Australia has supported me in three aspects of my career goals: taking up new skills, working in a challenging environment, and personal development. A great thanks to the Australia team for supporting and helping me to explore every corner of the business.
From building a strategic roadmap to project management, market intelligence, due diligence, strategy implementation, and reporting. I play a wide range of roles which has been very exciting and promising. Engaging in diverse activities and having highly experienced mentors supports my career learning which is a critical driver for my long-term career success. Having a mentor for my growth is something that I genuinely appreciate about Schaeffler Management.
Working for a global brand, being part of a global team, and working in a challenging environment are the key motivators I discovered working in Schaeffler!
Dev Kanade (Internal Sales, Australia)
I was born and brought up in Mumbai. Since I was a kid, I dreamed of visiting Australia after seeing cricket venues and the atmosphere. After completing my Bachelor's degree in Mechanical Engineering, I started working in India and travelled a lot for work. At that point, I decided to migrate to a foreign country and settle there permanently for a better life. I started my migration process in 2003 and by the end of 2005, I received permanent residency of Australia. I arrived in Sydney in February 2006 and have been an Australian Citizen since 2008traveled a lot for work.
Since coming to Sydney, my first job (and only job in Australia as of today) was with FAG Australia (at that time), and I am now working with Schaeffler Australia for 15 and a half years. I started in a customer support role at our head office. This experience helped me immensely by understanding local lingo, etiquettes, and everything about the world of bearings. Slowly, my responsibilities grew, and I got exposed to our Railway division, Grinding mill housings division, and so forth. These gave me a greater understanding of Schaeffler's business and Australia/New Zealand's market, which has helped me gain valuable work experiences in the bearing industry.
I love working in Schaeffler Australia because of its people, close working relationships, and the positive atmosphere!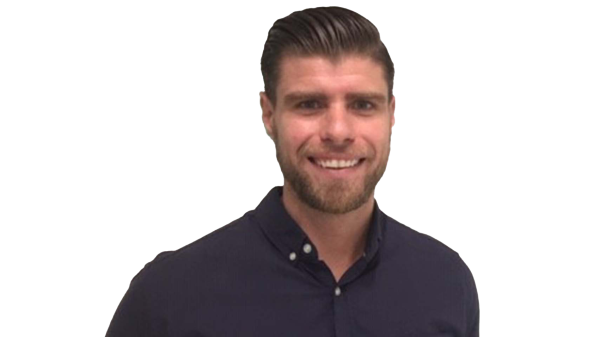 Robert Hanson (Marketing Automotive Aftermarket, Australia)
I am a Marketing Specialist with over ten years of experience in the Automotive Aftermarket. I came to Schaeffler Australia from the United States in December 2018. Initially, I worked as a Product Manager focusing on Engine and Chassis components under the FAG and INA lines. After two years as Product Manager, I moved into the Marketing Specialist role. Due to geography and Car Parc, the Australian market always had a reputation of being challenging. Taking on that challenge is one of the key reasons I decided to come to Australia to pursue my career. That said, Schaeffler has provided me with the opportunity to use the skills I learned in the U.S. and apply them here.
This experience has benefitted me by presenting unique situations that require a different solution than I was used to. In addition, the support I have received from Schaeffler during this period has been second to none. Not only was I supported in a business sense, but also in transitioning from moving overseas. One thing I love about Schaeffler is the diversity within our staff. We have so many cultures and nationalities working within Australia that it made the move from overseas a little less daunting.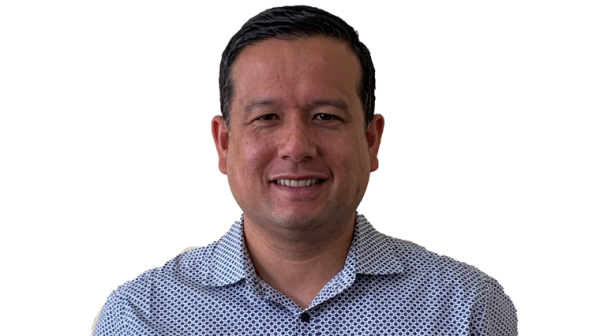 Jose Grande (State Manager South Australia and Northern Territory)
I arrived in Australia from Peru in March 2007 to study MBA. Upon completion, I applied for PR in 2008 and found a job in the bearings industry. Australia presented itself as a country with opportunities for skilled migrants to support its economic growth. Hence, my family and I decided to settle in Brisbane.
I started my career with Schaeffler Australia in January 2011 as a Sales and Service Engineer. My focus was to support customers from various sectors, including Sugar, Paper, Power Generation, and Mining. Following my appointment as State Manager for SA/NT in mid-2018, I relocated to Adelaide in January 2019. My new customer base also includes Steel manufacturing and Wind generation. Starting March 2021, I took on the additional role of Wind Sector Manager AU/NZ, a key sector for Schaeffler globally. Schaeffler talent management presents skills development opportunities and prospects for different positions, both domestically and internationally.
I love Schaeffler because it moves in a very competitive environment that requires constant innovation, collaboration, and changes that challenge me every day. Moreover, Schaeffler's focus on the renewables sector and Industry 4.0 solutions bring a new set of products and services to support our customers, which further motivates me.
Share Page