Schaeffler Insutect A coating extends rail bearing service life and protects against electrical current damage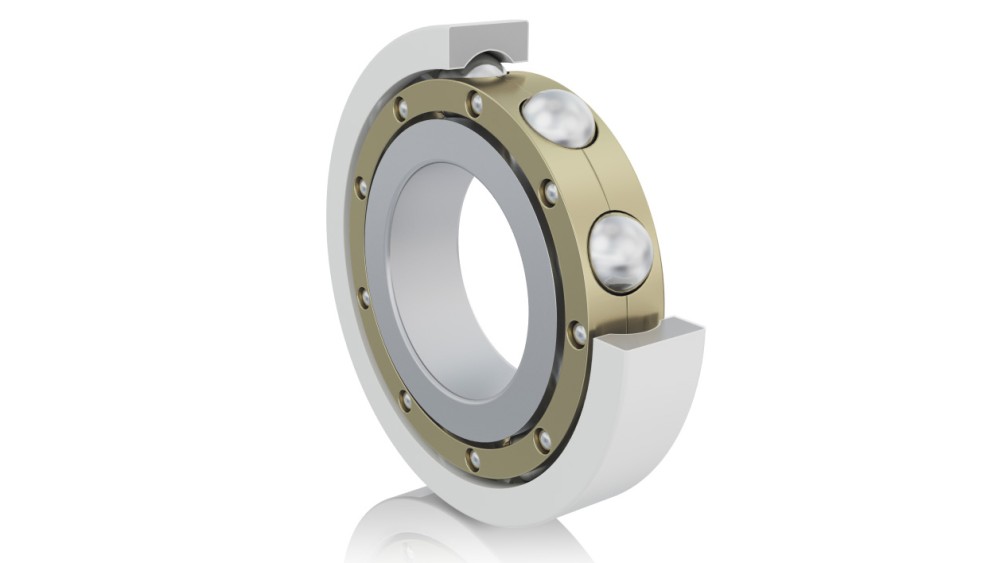 2019-10-01 | Belrose
Electrical currents can damage the raceways of bearings, reducing their service life and leading to unwanted downtime and maintenance costs in both heavy and light rail applications.
Global bearing and digitalisation leader, Schaeffler, offers a cost-effective and efficient solution for preventing damage due to the passage of current with its Insutect A Insulation Coatings.
"Bearings with an Insutect ceramic coating on the outer ring offer a cost-effective solution for helping to prevent damage commonly encountered over Australian rail networks extending from light rail and passenger through to heavy rail used extensively throughout the mining and logistics industry," says Mr Enzo Cavalli, Manager, Schaeffler Mechanical Services.
Schaeffler Mechanical Services (including Bearing Engineering Services, BES, a division of Schaeffler Australia Pty Ltd) serves customers throughout Australian heavy and light rail sectors, including mining, energy, bulk handling, logistics and sugar freight networks, as well as heavy and light passenger networks, all of which share a strong focus on quality, safety and traceability of technology and services.
Insulation benefits
The introduction of Schaeffler's latest 'J20G' Insutect A Ceramic Insulation Coating means that Schaeffler has a solution suitable for breakdown voltages of up to 5000V DC.
Depending on the variant and layer thickness, Schaeffler's Insutect A coatings solution is suitable from as low as 500V DC and outside diameters of 70mm. The coating is suitable for both wet and dry conditions for most drive related bearings.
"Electrical current protection prevents problems such as fluting, flashover and grease deterioration," explains Mr Cavalli.
Fluting occurs when a current is passed through the motor bearing instead of a grounded source. It causes washboard-like damage to the raceway of the bearing.
When motor shaft voltages exceed the insulating capability of the bearing grease, flashover currents (sparking) to the outer bearing will occur, thereby causing pitting and grooving to bearing races. Flashover damage will cause a dull surface on the raceway and show up under a microscope as molten beads and craters.
Grease deterioration occurs when the grease breaks down as a result of stray electrical currents passing through the race and roller contact.
"The coating not only protects the bearing against damage, but it can significantly reduce maintenance costs and extend the service life of hardworking and reliable rail bearings," says Mr Cavalli.
Schaeffler's Insutect A coating system – available up to approximately 700µm in thickness – is applied using a plasma spray method and then sealed, to prevent dust, dirt and other debris from compromising the integrity of the Insutect A coating.
Schaeffler offers coating variants to suit a range of different bearing applications such as rail, wind turbines or industrial three-phase electric motors.
Schaeffler Mechanical Services' quality commitment
Schaeffler Mechanical Services is certified to the globally recognised ISO 9001:2015 (certificate number FS 604911). The updated certification was achieved after a comprehensive independent BSI Group (bsi) Standards audit initiated by Schaeffler Mechanical Services to ensure it offers customers the best and most recent ISO Certification available.
"We believe we are a leader in our industry in achieving this certification, which offers substantial benefits to customers in terms of our products and services' quality standards, traceability and safety," said Mr Cavalli. "Attainment of this certification provides customers with independently assessed confirmation that our operations and systems align with the most up-to-date global Standards relating to quality, efficiency and performance of the Standards we undertake to deliver."
The Schaeffler Group – which employs 90,500 people globally – is equipping its Australian operations to provide key inputs to the expansion it sees occurring in Australasian rail infrastructure. Its advanced bearing designs and associated technologies are integral to this process.
Publisher: Schaeffler Australia Pty Ltd
Country: Australia
Share Page